Ylva Johansson (Commissioner for Home Affairs, European Commission)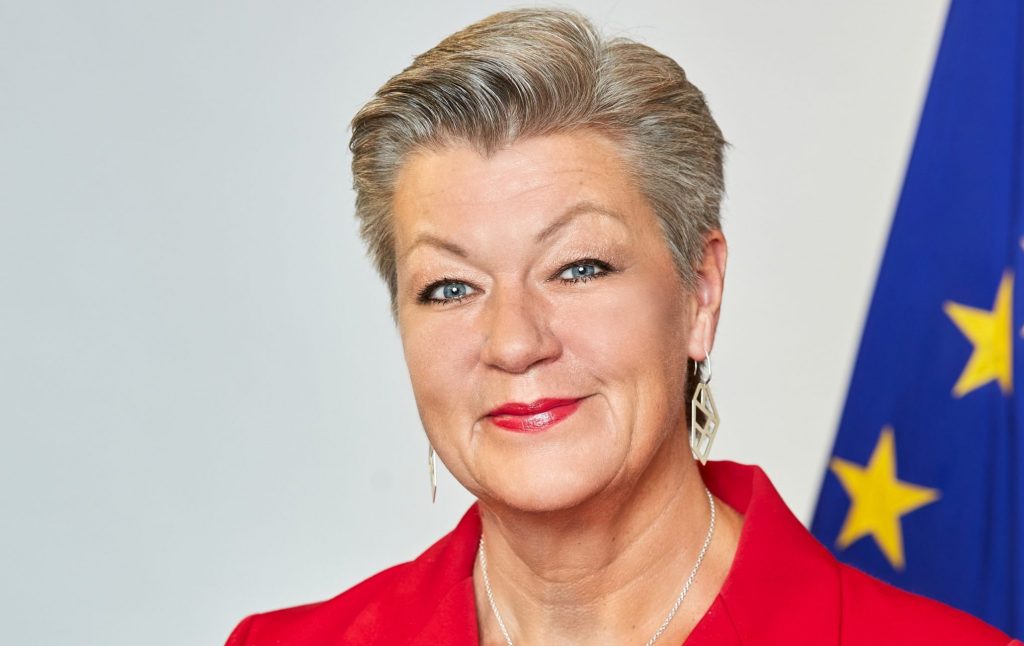 Ylva Johansson was appointed European Commissioner for Home Affairs in December 2019.
From Sweden, she was Minister for Employment in the Swedish Government from 2014 to 2019, Minister for Welfare and Elderly Healthcare from 2004 to 2006 and Minister for Schools from 1994 to 1998.
Ms. Johansson was educated at Lund University and the Stockholm Institute of Education. She is married with three children.
Krum Garkov (Executive Director, eu-LISA)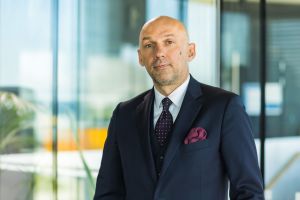 Krum has more than 20 years of cross-cultural experiences spanning the public and private sectors. He took up the Executive Director post at eu-LISA in November 2012 and has lead the Agency with the vision to promote information and communication technologies as a key success factor for integrated border management and law enforcement at the EU level. He sees eu-LISA's mission in helping Members States in their efforts for safer Europe and ensuring the continuous and stable service delivery to them in the ever evolving digital environment.
Before eu-LISA, he was the Operations Director for Experian Group Ltd., a leading global information provider serving the finance industry. Prior to that, Krum was Program Manager at Hewlett-Packard. He has also served the National Revenue Agency, as well as the Centre for Mass Privatization in Bulgaria. Krum holds an M. Sc. in Computer Technologies (Varna), an MBA in Information Systems (Stevens Institute of Technology, New Jersey) and has received executive education from London School of Business & Finance with an MBA in Management Consulting.
Aleš Hojs (Minister of the Interior, Slovenia)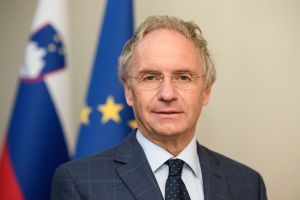 Aleš Hojs, graduated from the Faculty of Architecture, Civil and Geodetic Engineering of the University of Ljubljana in 1988, earning a degree in civil engineering. He began his career as a supervising engineer at the National Road Administration and then went on to work as the lead civil engineer at GIVO in 1990. During the 1992–2006 period, he was head of maintenance works and then the director of sectors at the public utility company Vodovod-Kanalizacija in Ljubljana.
Between 2006 and 2010, he continued his professional career as a member of the management board of DARS d.d., in charge of the management, maintenance and tolls of Slovenian motorways. In that period, he was also head of the national committee of the World Road Association PIARC and a member of the Board of Directors of the European Association of Operators of Toll Road Infrastructures (ASECAP). Between 2010 and 2012, he worked as a specially authorised representative and technical director at Kranjska investicijska družba (KID Holding). In 2012–2013 he served as the Minister of Defence. Following the end of his term as minister, he resumed his professional career and began working at the representative office of DRI Investment Management, d.o.o. for Southeastern Europe in Belgrade. He also led a motorway construction supervision project ordered by the World Bank and other lenders. He has been the head of the department for roads, motorways and development projects responsible for the supervision of the realisation of several major infrastructure projects.
Mr Hojs is a founding member of the Slovenian Chamber of Engineers, a former member of the Board of Directors for consulting engineering at the Chamber of Commerce and Industry of Slovenia, and a member of the national list of evaluators qualified for dispute settlement under FIDIC criteria. He has been the chair of the Association for the Values of Slovenia's Independence for five years.
Juan Fernando López Aguilar (Member of European Parliament, Chair of the Committee on Civil Liberties, Justice and Home Affairs)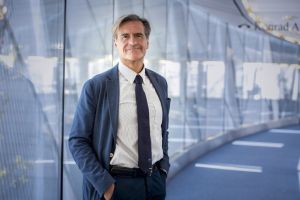 Mr López Aguilar has been a Professor of Constitutional Law (Faculty of Legal and Social Sciences, University of Las Palmas de Gran Canaria) and held the Jean Monnet Chair in European Law and Integration in the University of Bologna. He has received a BA in Political Science and Sociology from Universidad Complutense of Madrid, and Master in Law and Diplomacy from Fletcher School of Law and Diplomacy (Tufts University, Boston, Massachusetts).
Mr López Aguilar is an expert in comparative law, federalism, fundamental rights and judicial systems. He has been a visiting professor at different European and American universities.
He has been a member of the Spanish Parliament and was appointed Spanish Minister of Justice between 2004 and 2007. He is a Member of European Parliament since 2009 and a Chair of the Parliament Committee on Civil Liberties, Justice and Home Affairs (2009-2014 / 2019-2024).
He is an author of 15 books in constitutional law, and has written over a hundred articles, essays and scientific collaborations.
Mohamed Khalifa Rahma (Director, Air Transport Bureau, International Civil Aviation Organization (ICAO))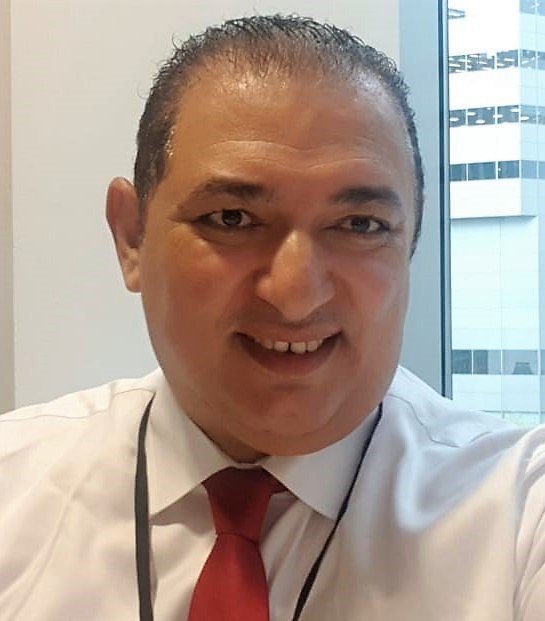 Mr. Mohamed Khalifa Rahma assumed his position as Director, Air Transport Bureau, of the International Civil Aviation Organization (ICAO) in April 2020. Before his appointment, Mr. Rahma was the Regional Director of the ICAO Middle East Regional Office since March 2016. The current work portfolio of Mr. Rahma covers a wide range of global aviation domain including Air Transport, Aviation Security and Facilitation and Environmental protection. He is currently the Secretary of the Council Aviation Recovery Task Force (CART).
During his tenure in ICAO Middle East Office, he was instrumental in strengthening regional and inter-regional collaboration in aviation industry. This effort included enhancing risk awareness and response, promoting technologies while fostering new innovations, and improving oversight and quality assurance. Mr. Rahma continues to significantly increase cooperation among member States, international and Regional organizations.
Prior to Joining ICAO, Mr. Rahma was the Undersecretary of International and Internal Affairs at the Ministry of Civil Aviation of Egypt and previously the advisor to the Egyptian Minister of Civil Aviation.
During his tenure at the Egyptian government, Mr. Rahma played a substantial role and led influential projects that actively supported and enhanced aviation capacity and efficiency in Egypt. He developed cooperative relationships with government bodies and investors while paving the way for future business partnerships and opportunities.
Mr. Rahma was a board member of various companies including Cairo Airport Company, Aerotel Company and EMAC Aqaba Company and chaired many strategic committees under the umbrella of the Ministry of Civil Aviation for special projects. He led and participated in many high level national and regional committees.
Mr. Rahma has 30 years of aviation experience in various fields including aviation management, airline management, operation, safety, training, corporate communication, and crisis management. He holds a Master's Degree in Aviation Management and speaks fluent English and Arabic.
Nuria Fermoso (European Regional Manager, Passenger Experience & Facilitation, IATA)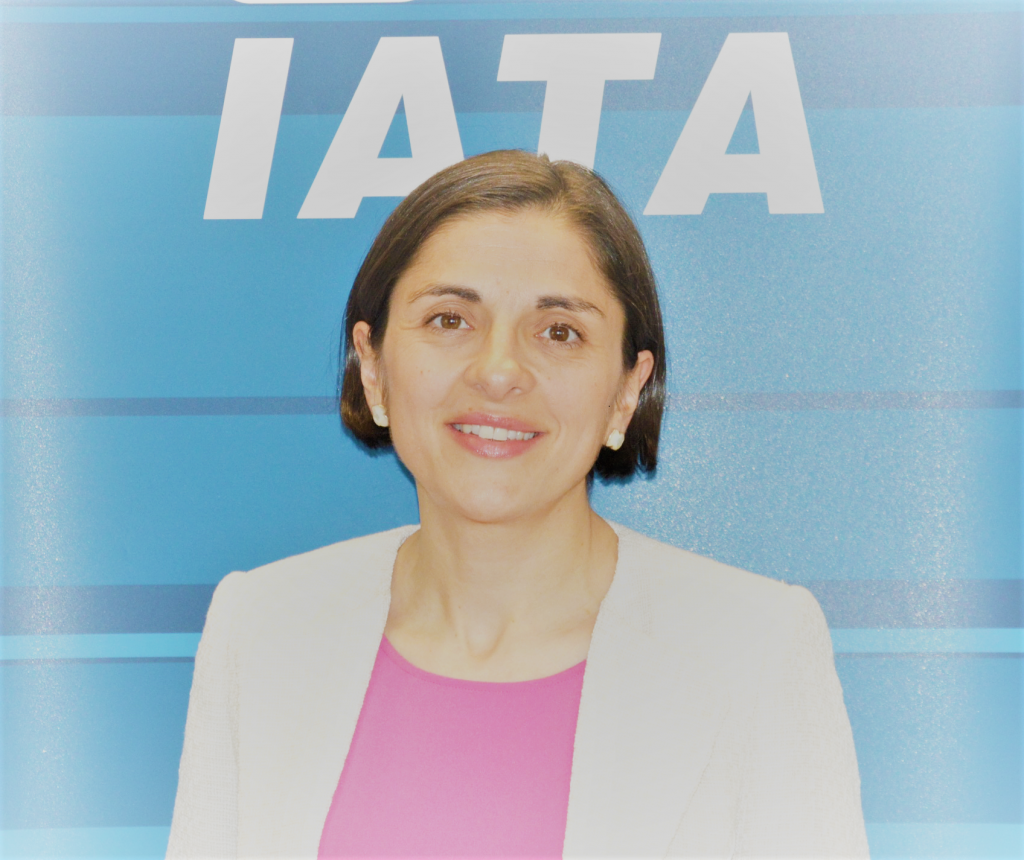 Nuria is the Regional Manager, Passenger Experience and Facilitation for Europe at the International Air Transport Association (IATA). She is responsible for the Europe strategy on managing and coordinating the IATA programs and initiatives, in close coordination with industry stakeholders and authorities, for an end-to-end journey that is secure, seamless and efficient, from a passenger experience and aviation facilitation perspective.
In her role in Europe and CIS she leads Europe strategy and coordinate regional activities on the aviation facilitation area, such as those related to border control and security, passenger data or identity management, in close collaboration with industry stakeholders and regulators. She is also responsible for the engagement with authorities and further implementation of IATA initiatives, including IATA One ID and IATA Travel Pass.
Nuria has extensive experience in the Travel industry, setting standards as well as streamlining process efficiencies that enhance customer experience and satisfaction as well as reduce costs for airlines and airports.
Nuria joined IATA in 2008 and has been widely working with the aviation community to improve processes in Billing and Settlement, Risk Management and in airline and airport customer experience.
Nuria holds a Degree in Business Administration from the University of Salamanca (Spain).
Filip Cornelis (Director of Aviation, DG MOVE, European Commission)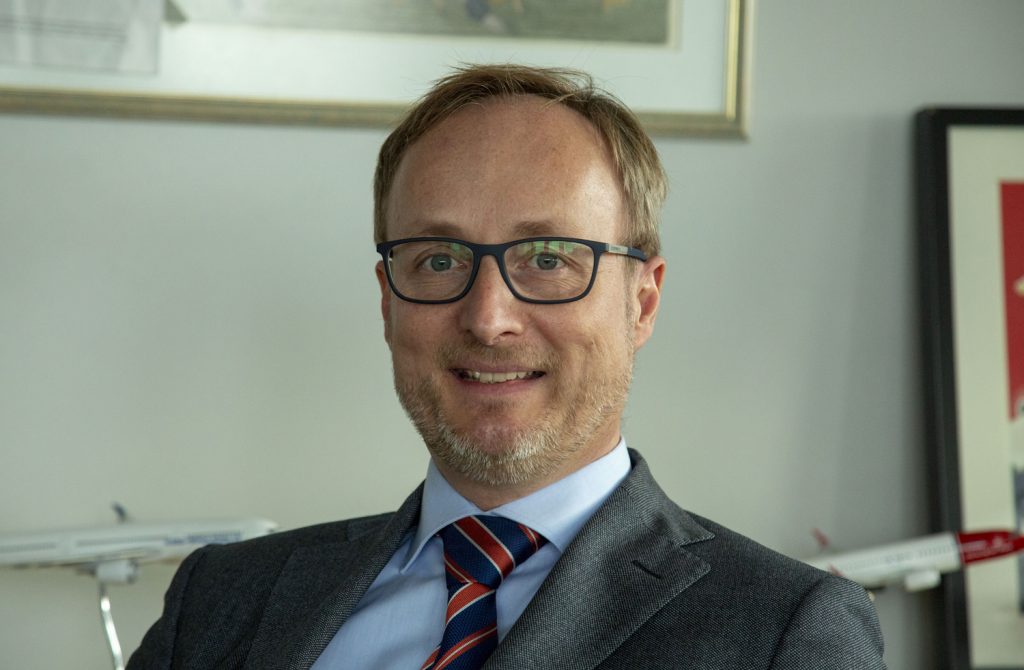 Filip Cornelis is Director for Aviation (DG MOVE Directorate E) in the European Commission, in charge of Aviation since October 2017.
He joined the European Commission in 1994.
After a posting abroad, he worked in the Task Force for Accession Negotiations. He then led the Commission team drafting the Treaties of Accession for the 12 new EU Member States.
In January 2006, Filip Cornelis moved on to transport policy by joining the Office of the Director General for Energy and Transport, Mr Matthias Ruete. He was the leading member of the Office from 2008.
He was then appointed Head of Unit for Aviation Security in the European Commission in September 2010. He moved on to become Head of Unit for Aviation Safety from December 2012 until October 2016. He subsequently became Head of Unit for Aviation Policy until his appointment as Director for Aviation.
Franck Le Gall (Head of Airport Operations, Groupe ADP (Aéroports de Paris) & Member of the ACI EUROPE Facilitation & Customer Services Committee)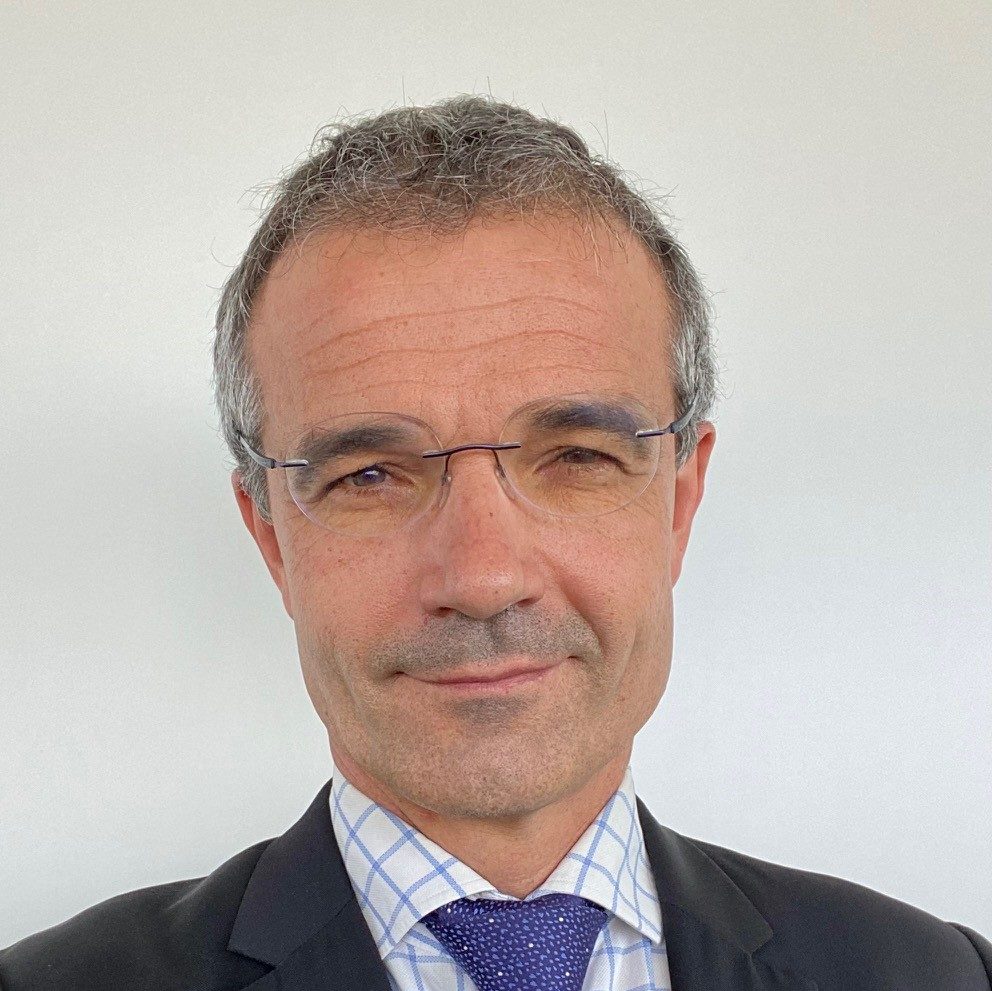 Mr Le Gall was appointed Head of Airport Operations of Groupe ADP (Aéroports de Paris) in 2020. He oversees global operations in the fields of security, technical matters, and airside. He takes part in smart technologies and facilitation policies. He carries out innovation projects such as biometric projects to improve the passenger journey. Mr Le Gall is in charge of sanitary measures, and leads several streams to tackle the new health challenges to make air travel safer while mitigating the impact on the flows and the operations.
Prior to this, Mr Le Gall served as General Manager of airport terminals for 13 years at Paris-Orly and then at Paris-CDG. He was responsible for the passenger experience, flow management, airside maintenance, and apron safety. He led several projects to develop new terminals in order to introduce new services and to improve passengers' journeys according to new regulations in security and border controls.
He began his career as Manager for Environmental Affairs of Groupe ADP and then as the head of technical and energy policy team.
Mr Le Gall is a Member of the ACI EUROPE Facilitation & Customer Services Committee. He takes part in the ACI sanitary task force to implement solutions such as Covid Digital Certificate to ease the passenger journey and resume airport operations smoothly. He represents Groupe ADP in the SESAR project (Single European Sky/Aeronautical Research).
Fabrice Leggeri (Executive Director, Frontex)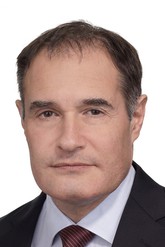 Fabrice Leggeri has served as the Executive Director of Frontex since January 2015. During his term, the agency secured a new mandate with additional powers and responsibilities, becoming the European Border and Coast Guard Agency. During Mr. Leggeri's time in office, Frontex has seen a significant increase in its budget and the number of employees, which nearly doubled to well above 500. The agency has become a cornerstone of the EU's area of freedom, security and justice and has taken on new tasks to combat cross-border crime. Under his leadership, Frontex has become more active than ever at the EU's external borders.
Before becoming the Executive Director of Frontex, Mr. Leggeri developed an extensive expertise in issues related to the Schengen area, border control and migration, with a European angle, working at France's ministries of interior and defence, as well as at the European Commission. He applied this knowledge on the ground as a Vice-Prefect in two French regions.
Between 2013 and 2014, Mr. Leggeri ran the Division on Irregular Migration at the French Ministry of Interior, with key responsibilities arising from Schengen-related public policies and illegal immigration. Earlier he was the Deputy Head of Embassy of France and Acting Ambassador in the Republic of Korea.
From 2007 to 2011, Mr. Leggeri was Head of the Division International and European Law at the Ministry of Defence. Between 2003 and 2007, he represented the State in two French regions holding the office of Vice-Prefect, where he dealt with issues such as coordinating police forces and law enforcement agencies, setting up operational action plans to maintain public order and security.
As a national expert seconded to the European Commission in 2000-2003, Mr. Leggeri played an important role in drafting a document that was endorsed in 2002 and recommended the creation of Frontex.
Mr. Leggeri began his career at the French Ministry of Interior as Deputy Head and later the Head of a unit dealing with cross border traffic, borders and visas. Mr. Leggeri graduated from Institut d'Etudes Politiques de Paris, Ecole normale supérieure and Ecole nationale d'administration. He received a Master's degree and postgraduate diploma from the University of Paris.
Nina Gregori (Executive Director, EASO)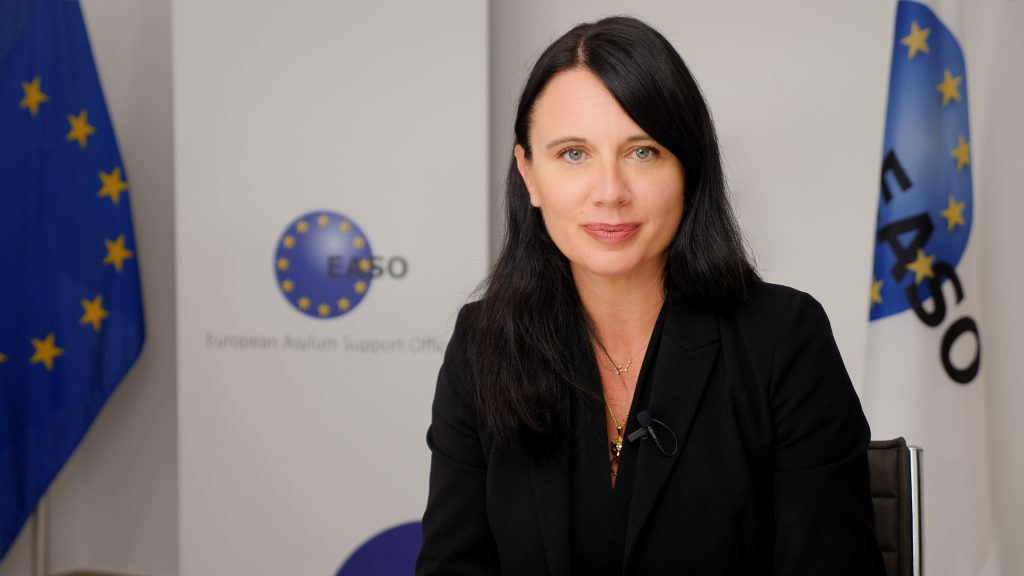 Nina Gregori is the Executive Director of the European Asylum Support Office (EASO), based in Malta. She took over her duties on 16 June 2019.
Ms. Gregori previously worked at the Ministry of the Interior of the Republic of Slovenia for over 20 years, occupying the Senior Management post of Director General (or Deputy Director General) for over a decade, responsible for asylum, migration, integration and internal administrative affairs.

She was actively involved in the drafting of Slovenian positions for dossiers on migration, asylum, the Schengen area and visas for the relevant working bodies of the European Union since 1999. During the Slovenian Presidency of the Council of the EU in 2008 she chaired the Strategic Committee on Immigration, Frontiers and Asylum (SCIFA), in which she was also a national delegate until becoming the Executive Director of EASO.

Ms. Gregori has participated in more than 80 Justice and Home Affairs Ministerial meetings as leader (in the absence of the Minister) or as a member of the Slovenian delegation, and has been a member of the Slovenian delegation in meetings of the European Council.

Ms Gregori also served as a national delegate in the Expert Working Group Migration at the OECD and as a member of the Advisory Board of the International Centre for Migration Policy Development (ICMPD).
Long a member of the Slovenian Interdepartmental Commission on Human Rights, she was a permanent member of various delegations of Slovenia in procedures and instruments of the United Nations and the Council of Europe.

Ms. Gregori has been actively involved in the development and work of EASO since its beginning. She was a member of the Agency's Management Board from 2015 until taking up her duties as the Executive Director.
She has a University degree in Political Science from the University of Ljubljana.
Marko Gašperlin (Assistant Director of the Uniformed Police Directorate, Slovenian Ministry of the Interior; Frontex Management Board Chairman)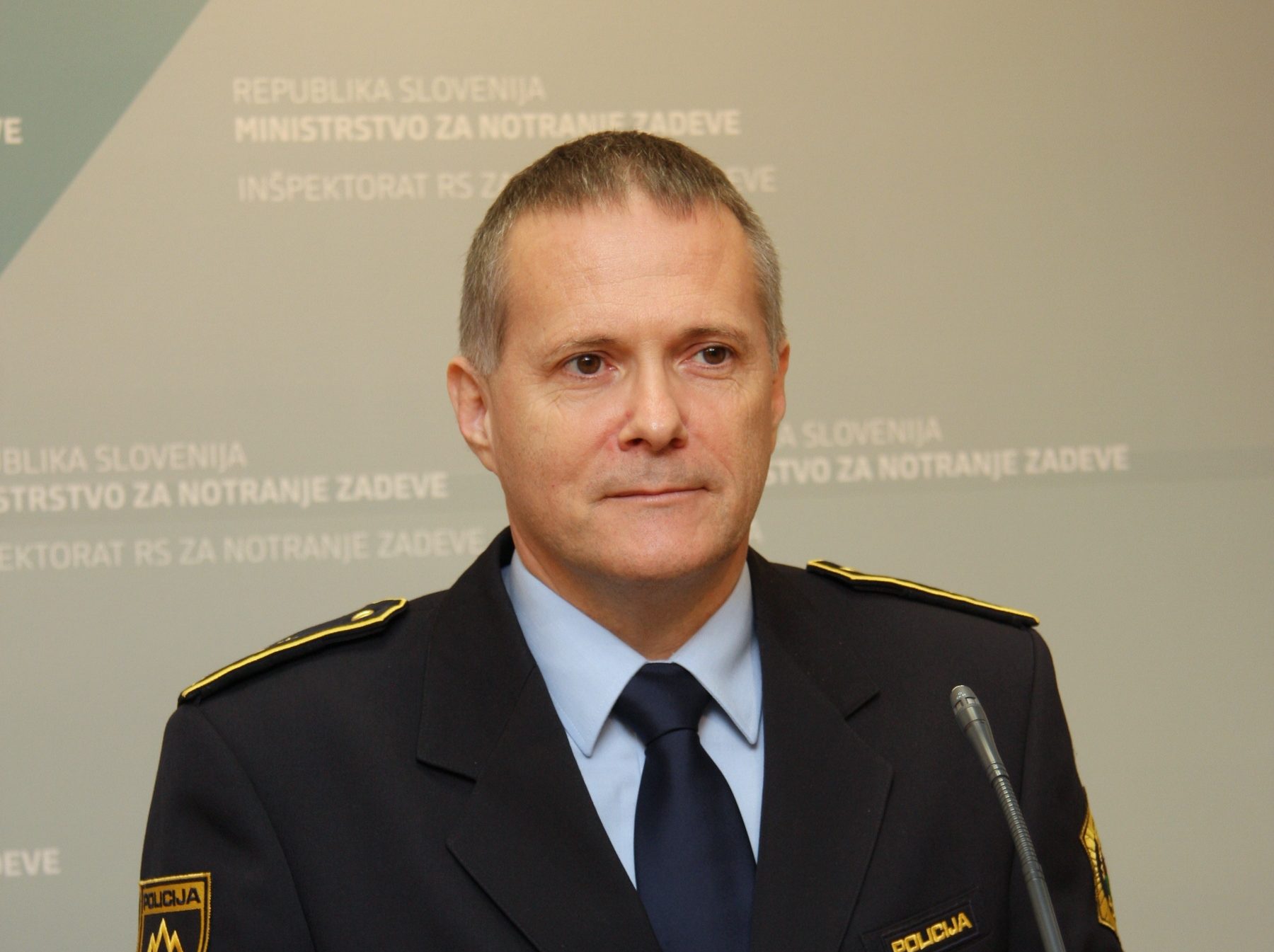 Marko Gašperlin earned a Bachelor's Degree in Political Sciences in 1987. From then until 1991, he worked as an Adviser in the Neighbouring Countries Section of the Slovenian Ministry of Foreign Affairs, and then, until 1994, as a Police Inspector in the Border Police Division of the Uniformed Police Directorate.
During that time, he also passed a special course on police powers at the Police Academy. From 1995-1998 was Head of the Border Police Division, and since then has been Assistant Director of the Uniformed Police Directorate at the Slovenian Ministry of the Interior. In that capacity he has been responsible for managing strategic and operational police tasks at the national level, including policing the borders.
He has also been involved in drafting acts of law, implementing instructions, and coordinating Slovenia's participation in Frontex, EU Home Affairs Funds and various EU projects. He has been the Head of the Slovenian delegation in the Council Working Party Schengen Matters (Evaluation) and the member of the Schengen Committee He is a member of the Frontex Management Board since the agency was established in 2005, serving as Deputy Chairman till 2016. As of 26 April 2016, he holds the position of Frontex Management Board Chairman.
Luca Tagliaretti (Deputy Executive Director, eu-LISA)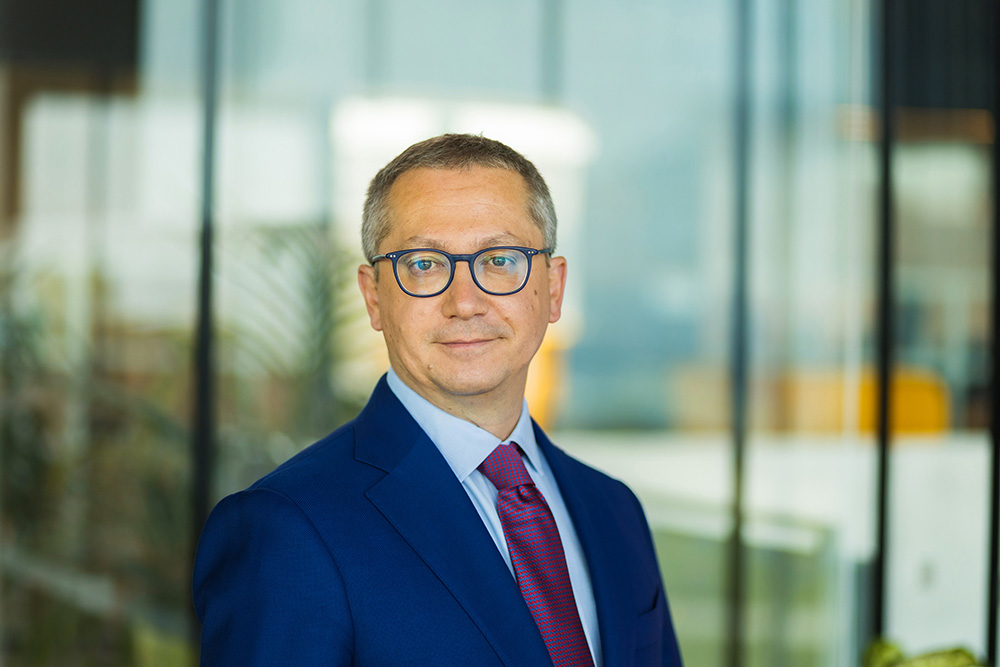 Luca has more than 20 years of experience working with European Institutions and International Organisations. From 2011 until taking up the Deputy Executive Director post at eu-LISA, in 2020, he led the Technical Centre of the Central Bank Counterfeit Deterrence Group (CBCDG), a global association of Central Banks that supports and deploys technologies that deter the use of digital equipment to counterfeit currencies.
Prior to that, Luca worked as a Senior Expert at the European Central Bank (ECB), focusing on setting the common quality and technical standards for banknote production and protecting the integrity of banknotes against counterfeiting.
He holds an Engineering Degree from the Polytechnic of Milan, a Master´s Degree from the School of Management of the Polytechnic of Milan (MIP) and an MBA from Oxford Brookes University.
Luca has also completed the Advanced Leadership and Management Programme (OALMP) at Saïd Business School, Oxford University and the Program of Negotiation (PON) at Harvard University.
Catherine De Bolle (Executive Director of Europol)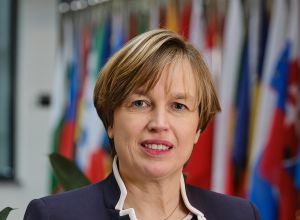 Before taking up her post as Europol's Executive Director in May 2018, Catherine De Bolle served as General Commissioner of the Belgian Federal Police from 2012. Prior to her appointment as Belgian Police Commissioner, Ms De Bolle was Chief of Police in Ninove.
In January 2015, she has received the title of Public Manager of the year. From November 2015 until November 2018, she was a member of the Executive Committee of Interpol.
Ms De Bolle studied law at Ghent University and then went on to graduate from the Royal Gendarmerie Academy in Belgium.
Aleksander Pur (Senior Police Superintendent, IT and Telecommunications Office, Slovenian Ministry of the Interior)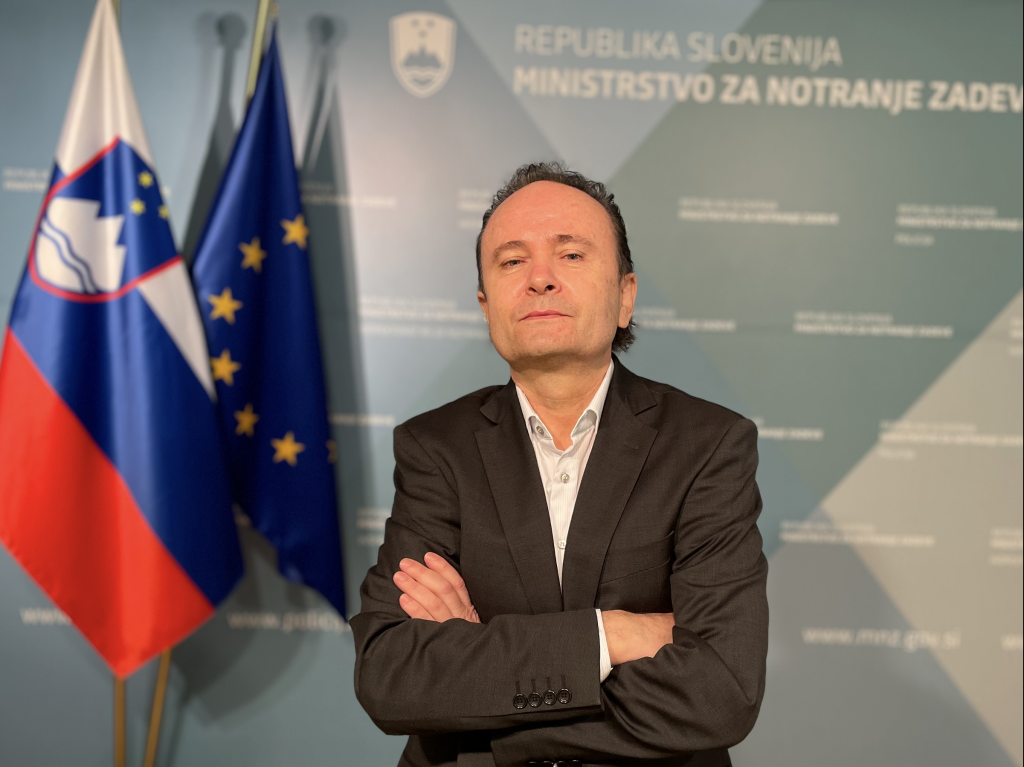 Aleksander Pur has been dedicated to development and implementation of advanced analytical systems. He believes that effective and ethical use of these systems can provide better personal and organisational decisions, as well as reduce tedious and repetitive work.
His main areas of expertise are information solutions for passenger risk assessment, border security, DNA data exchange, financial transactions analysis, geographic analyses, corruption assessment, and management of health care systems. He has been working at Slovenian Police for more than 20 years.
Aleksander received a PhD from the Jozef Stefan IPS. He is also working as associate professor and independent consultant. His research work is mainly focused on management of the health care systems.
Dragoș Tudorache (MEP Renew Europe, Chair of the Special Committee on Artificial Intelligence in a Digital Age)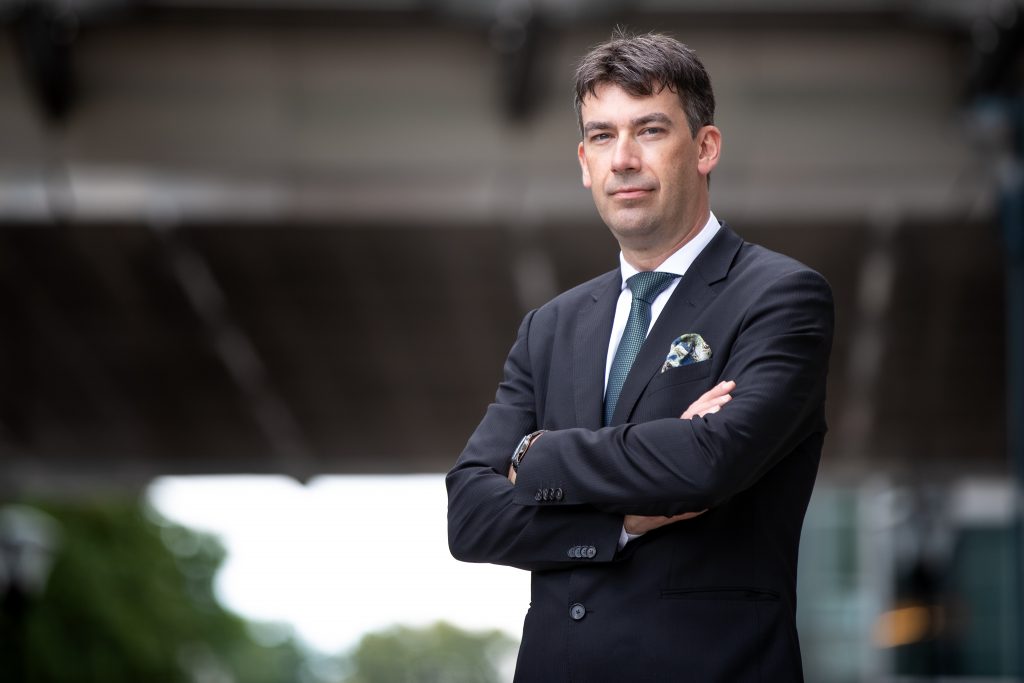 Dragos Tudorache is a Member of the European Parliament (Renew Europe) and the Executive President of the PLUS party in Romania. He is the Chair of the AIDA (Artificial Intelligence in the Digital Age) special committee and sits in LIBE, AFET, SEDE, and the European Parliament's delegation with the United States.
Dragos began his career in 1997 as judge at the Galati court. Between 2000 and 2005 he built and led the legal departments at the OSCE and UN missions in Kosovo. After working on justice and anticorruption at the Commission Representation in Romania, supporting the country's EU ascension, he joined the Commission and, subsequently, qualified for leadership roles in EU institutions, managing a number of units and strategic projects such as the Schengen Information System, Visa Information System, and the establishment of eu-LISA.
During the migration crisis, he was entrusted with leading the coordination and strategy Unit in DG-Home, until he joined the Government led by Dacian Ciolos. Between 2015 and 2017, in Romania, he was Head of the Prime Minister's Chancellery, Minister of Communications and for the Digital Society, and Minister of Interior. His current interests in the European Parliament include Artificial Intelligence and new technologies, the Republic of Moldova, internal affairs, security, and transatlantic issues.
Matthias Oel (Director for Schengen, Borders and Innovation, DG Migration and Home Affairs, European Commission)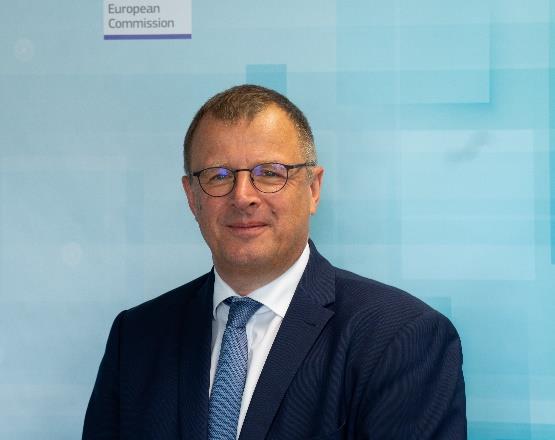 Matthias Oel is Director for Schengen, Borders and Innovation in DG Migration and Home Affairs, European Commission.
Before assuming this position in May 2017 he was Director for Migration and Security Funds in the same DG from January 2016, Head of Unit for Asylum (as of April 2012) and Special Adviser in the Cabinet of the President of the European Council Herman Van Rompuy (as of January 2010).
Matthias Oel started his career in the German Federal Ministry for Economics and joined the European Commission for the first time in 1995 as Seconded National Expert in the Cabinet of Commissioner Dr. Monika Wulf-Mathies (Regional Policy). In 1997 he moved to the Permanent Representation of Germany to the EU where he worked as Counselor for Industry and Regional Policy during the German EU-Presidency 1999. Afterwards he became a Commission official and worked as Parliament and Council coordinator and Assistant to the Director General for Personnel and Administration. From 2004 to 2006 he was Member of the Cabinet of Vice-President Günter Verheugen mainly covering the Industry Policy dossier.
In 2006 he was seconded to Berlin where he worked as Head of the Task Force "2007 EUPresidency" and subsequently Director for European Union Affairs in the German Federal Ministry of Interior until joining the Cabinet of President Van Rompuy.
Saâd Kadhi (Head of CERT-EU)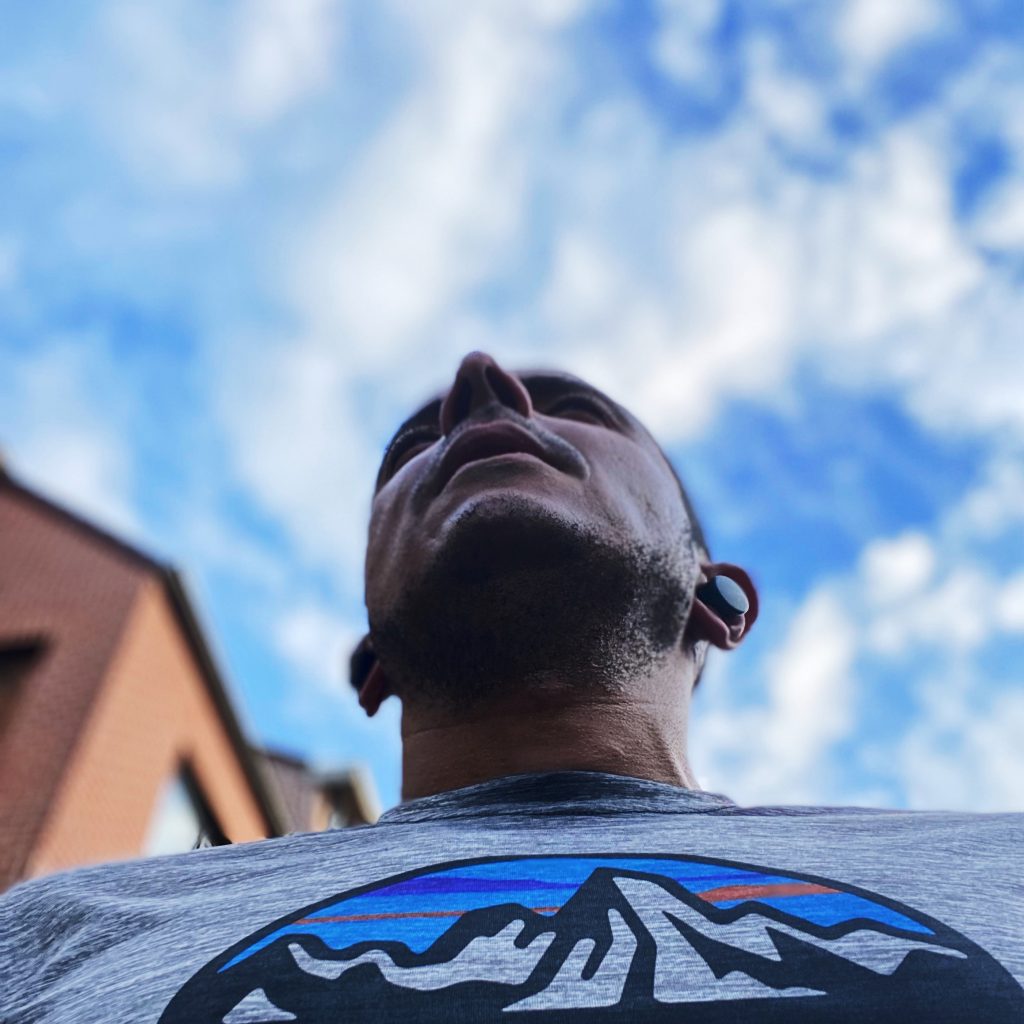 Saâd Kadhi has over 23 years of experience in operational cybersecurity. He discovered Incident Response, Digital Forensics and Cyber Threat Intelligence in early 2008 and have been working exclusively in these fascinating fields since then.
He built and managed the CSIRT of a French multinational food products corporation covering more than 120.000 employees worldwide and worked at the CERT of one of the major banking groups to fight against cybercrime and respond to cyberattacks. In 2013, he joined Banque de France to create and develop their CERT, making it one of the most advanced central bank CSIRTs. In 2019, he became the Head of CERT-EU, the CERT for all the EU institutions, bodies & agencies.
Cooperating in a structural fashion with ENISA, the EU Agency for Cybersecurity, CERT-EU will be one of the pillars of the future Joint Cyber Unit.
Ann‐Charlotte Nygård (Head of Unit, Technical Assistance and Capacity Building, FRA)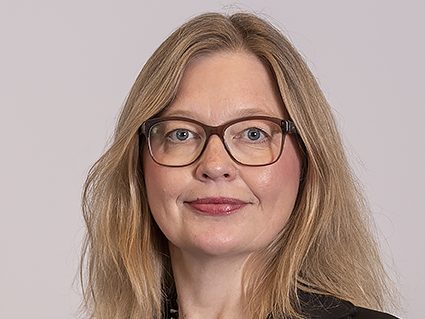 Ann-Charlotte Nygård oversees the Agency's work of making FRA expertise, findings and opinions available to stakeholders through providing real-time practical assistance and support.
Her areas of expertise with respect to FRA's work are asylum, migration, borders and visas. She managed FRA's multiannual project on EU information technology systems and the use of biometric data in the areas of borders, visas and asylum.
She has also worked on fundamental rights aspects in the context of return and rights of migrants in an irregular situation. Before joining the Agency she managed project teams in the areas of capacity-building and research, as well as inter-governmental policy dialogues to strengthen migration governance at the International Centre for Migration Policy Development (ICMPD).
She has also worked at the United Nations Centre for Human Settlements (UN-HABITAT) in Nairobi, Kenya and at the United Nations High Commissioner for Refugees (UNHCR). She holds a master's degree in international relations, with a major in public international law and a specialisation in human rights law.
Johannes Tralla (Moderator of the Conference)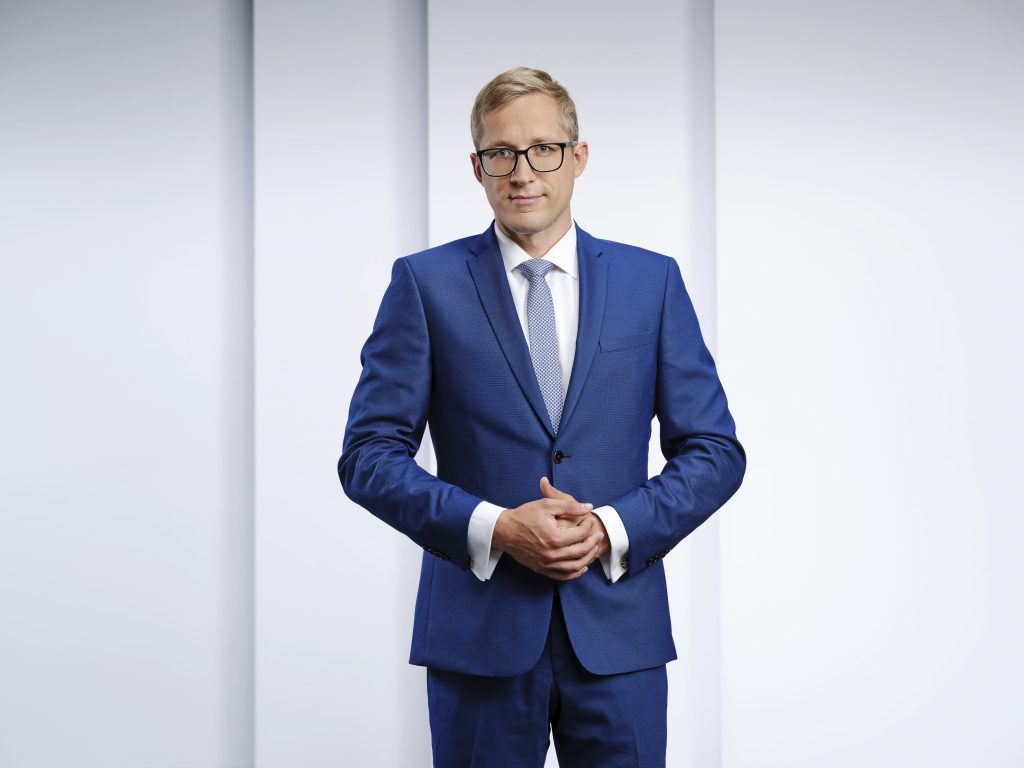 Mr Tralla is a journalist at Estonian Public Broadcasting who started his career reporting on technology and culture.
He was the Brussels based EU correspondent from 2012 to 2018. From the autumn of 2018 Mr Tralla has been hosting a current affairs program "Esimene stuudio" and a foreign news program "Välisilm" on ETV.
He is also anchoring and reporting the news for Aktuaalne kaamera.