Andres Anvelt (Minister of the Interior of Estonia)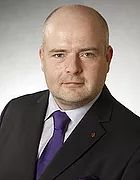 Andres Anvelt is the Minister of the Interior of the Republic of Estonia since November 23, 2016. He is a member of the Estonian Social Democratic Party.
From 2015–2016, Andres Anvelt was a member of the 13th Riigikogu and served as the chairman of the faction. Andres Anvelt was the Minister of Justice of the Republic of Estonia from 2014–2015.
From 2011–2014, Andres Anvelt was a member of the 12th Riigikogu, where he was the chairman of the Anti-Corruption Select Committee and belonged to several other committees.
From 2009–2011 and in 2013, Andres Anvelt was a member of Tallinn City Council. From 2007–2011, Anvelt served as the Security Advisor to the Commander of the Estonian Defence Forces.
From 2004–2006, Anvelt was the Director of the Police and Border Guard College. From 2001–2003, Andres Anvelt was the Director of the Central Criminal Police.
Andres Anvelt is married and a father of one child. He is the author of educational material "Organiseeritud kuritegevus" ("Organised Crime", 2002). He has published novels "Punane elavhõbe" ("Red Mercury", 2007, translated into Russian 2009) and "Direktor: ühe turu erastamise lugu" ("Director: the Story of Privatisation of a Market", 2010, translated into Russian 2013) and articles in Estonian press. He was also a scriptwriter of feature film "Punane elavhõbe" ("Red Mercury") 2009. Andres enjoys hiking, gardening, literary activities and recreational sports in his spare time.
Dimitris Avramopoulos (Commissioner for Migration, Home Affairs and Citizenship)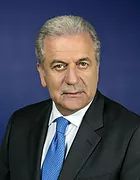 Dimitris Avramopoulos is the European Commissioner for Migration, Home Affairs and Citizenship since November 2014.
Before becoming European Commissioner, Mr. Avramopoulos was Minister of National Defence of Greece (two terms), Minister of Foreign Affairs, Minister of Tourism Development, Minister of Health and Social Solidarity and Mayor of Athens (two terms). He was elected Member of the Parliament several times with the "New Democracy" party (1993, 2004, 2007, 2009 and 2012).
Mr. Avramopoulos served in the Diplomatic Service of Greece from 1980 until 1993. He was Spokesman of the Ministry of Foreign Affairs, Director of the Diplomatic Cabinet of the Greek Prime Minister and Consul of Greece in Liège (Belgium) and in Geneva (Switzerland).
Mr. Avramopoulos completed his studies at the Faculty of Law and Political Sciences at the University of Athens and his postgraduate studies on International Organisation at the Université libre de Bruxelles (ULB). He is Honorary Professor of the State Academy of Technological Sciences of Moscow and of Peking University (Beijing), and Honorary Doctor of ADELPHI University (New York), DREXEL University (Philadelphia), KINGSTON University, European College of Parma (Italy) and DEREE College (Athens).
He is married to Vivian and has two sons, Filippos and Iasonas.
Richard Ares Baumgartner (Senior Strategic Advisor, Frontex)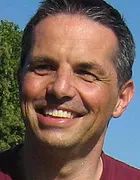 Richard has been working for almost 20 years in the field of EU Home Affairs Policies. After a first experience as administrator at the Schengen Secretariat and later at the EU Council Secretariat General (1997-1999) he was recruited by the European Commission, DG JLS, (1999 – 2007) as a Policy Officer at a time when the EC was given important new powers in this field.
Richard contributed to the implementation of Commission large-scale IT projects such as Eurodac (Asylum), Visa Information System and Schengen Information System II. He was also responsible for a Community Programme (ARGO) promoting cooperation between national asylum, immigration, border control and visa authorities. He also worked as legal/policy officer on illegal immigration.
He joined the Frontex Agency in July 2007 and became Head of the External Relations EU/Intl Org Team responsible for Inter-institutional relations and inter-agency cooperation in fields such as border/migration management, asylum, fundamental rights, maritime affairs, police and customs cooperation. He has joined in 2016 the Cabinet of Frontex Executive Director as EU Affairs Strategic Advisor.
Richard has a master degree in law after finishing his studies at the University of Santiago de Compostela (Spain) and Passau (Germany) and completed it with internships at two international law firms in Madrid. He has also acquired a solid background in international relations and trade after preparing the competition for the Spanish Diplomatic Corps and working at the Spanish Chamber of Commerce in Miami (USA).
Maria Bouligaraki (Head of Asylum Systems Sector, eu-LISA)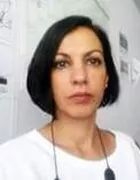 Maria joined eu-LISA in 2012, at the launch of the Agency's operations. Being in charge of the Asylum Systems Sector, she provides services for systems in the asylum area (such as Eurodac & Dublinet). Her latest focus is to better respond to the new developments and priorities, reflected in the European agenda on migration and in the proposals for the Eurodac & Dublin reforms, through the best use and further development of the relevant IT systems and tools. She has coordinated different projects as Project Manager in eu-LISA, including an Interagency pilot project implemented in the Hotspots (Greece) together with Frontex and EASO.
Overall, she has been working in IT for more than 20 years (in academic research, as well as in private and public sector). Before joining eu-LISA she worked as a Program Manager for cross-border cooperation programs in the broader Greek public sector while in 2011 she was seconded as a national expert to the European Commission (DG Home) where she worked as an IT Strategy and planning manager. She holds a B.Sc and a M.Sc. in Information Systems and a postgraduate diploma in Cognitive science.
Ana Maria Andrei (IT Specialist, Interoperability Team, eu-LISA)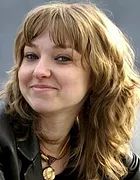 Ana Maria joined eu-LISA in 2012 when the Agency was established and since then she has been part of the Operations and Infrastructure Unit (Systems Infrastructure Sector) focusing her activities mainly on IT Configuration Management, infrastructure-related projects and biometrics technology and requirements. Furthermore, she is also involved in horizontal activities across operational areas and units, aimed at identifying and eliminating potential double efforts within the different teams and tasks performed at eu-LISA.
Being an active member of the eu-LISA's Interoperability Team she coordinates internally the Shared Biometrics Matching Service (sBMS) Feasibility Study.
Before joining eu-LISA, Ana Maria worked as an external consultant supporting the European Commission (DG TAXUD) in their Customs large scale IT systems management activities, mainly linked to Incident, Service and Demand Management.
In her career-heritage she carries a banking management and IT support background experience in addition to a MA in Translation/Interpretation, a Master's Degree in Banking Management & Marketing and recently an International Master's Degree in Biometrics.
Stephan Brandes (Head of Application Management and Maintenance Unit, eu-LISA)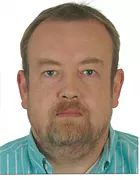 Stephan Brandes is the Head of Application Management and Maintenance Unit at eu-LISA's operational site in Strasbourg. The AMM Unit ensures continuous operational management of the ICT systems entrusted to the agency, and offers solutions to ensure their evolutions in line with business needs and technological progress.
Stephan joined the Police Service of the Federal State of Lower Saxony / Germany in 1984. In 1988 he started working in ICT and information management and during the next 25 years held various posts in this area at national and EU level, where he gained extensive experience in design, development and operational management of specialised IT systems for law enforcement authorities. In 2012 he was appointed IT-Director at the State Ministry of Interior in Hannover, where he was responsible for strategic planning and overall coordination of the use of ICT systems within the State Police, until he joined eu-LISA in 2013.
Stephan Brandes holds a university degree in public administration and a post-graduate degree from the German Senior Police Management Academy.
​Vincent Cambier (Director of the Central Criminal Record Register of Belgium)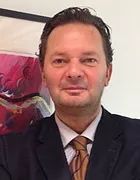 Vincent Cambier became Director of the Central Criminal Register of Belgium in 2000, being part of the Belgian Ministry of Justice since 1991.
Mr. Cambier was the Chairperson of the COPEN Working Group in Criminal matters during the Belgian Presidency of the Council in 2010. He is the representative of Belgium to the European Network of Judicial Registers (NJR) Project, to the European Criminal Records Information System (ECRIS) and the ECRIS-Third-Country nationals (ECRIS-TCN) projects, respectively.
He graduated as a Master in Law from the Universite Catholique de Louvain, Belgium, in 1988 and in 1991 received his degree in Financial Management from H.E.C. St-Louis, Belgium.
Ciarán Carolan (Research and Development Officer, eu-LISA)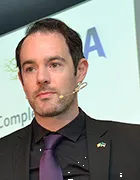 Ciarán works at the interface of policy, research and technological evolution. His principle role at eu-LISA involves the monitoring of relevant technological developments in order to ensure that the Agency's systems are continuously developed in line with advancements in the field. He is also strongly involved in technical and operational projects to ensure that they are carried out according to the state-of-the-art. His reports on technology moderating are also published in order to feed general discussions on technologies in the JHA area.
Mr Carolan currently chairs eu-LISA's internal Task Force on Interoperability, coordinating the Agency's involvement in and input to the European High Level Expert Group and its subgroups examining current system evolution, development of new large-scale IT systems and systems interoperability. He is also involved in several technical working groups in the Justice and Home Affairs domain.
Ciarán has B.Sc and PhD qualifications from Trinity College Dublin. Prior to joining eu-LISA, he worked on software design and development as well as IT system administration at the European Molecular Biology Laboratory (EMBL) in Hamburg, Germany.
Luis de Eusebio Ramos (Deputy Executive Director, EUROPOL)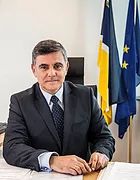 Mr de Eusebio was born in 1962 in Madrid, Spain.
In 1988 he graduated with Honours from the Polytechnic University of Madrid as a Telecommunications Engineer. He also holds several masters and certifications in ICT and Public Management.
He has worked in the ICT industry since 1987. His first jobs were in the private sector as an electronic warfare engineer and afterwards as a radio communications systems engineer.
In 1992 he became a Member of the Senior Body of State Civil Administrators and began working for the Spanish Government in the Ministry of Industry.
From 1994 he began what would become a constant theme in his career: the modernisation of administrative processes by means of large ICT projects involving human resources (HR) and financial management. He was appointed to positions in the Ministry of Foreign Affairs (1994), Ministry of Health (1995) and the Telecommunications Market Agency (1999).
Between 2002 and 2006 he was Deputy Director of the Ministry of Public Administration where he was responsible for the overall e-Government strategy of the Spanish Administration and the coordination of all Spanish Ministries. He also contributed to some major ICT projects.
In 2006, Mr de Eusebio was promoted to the position of Chief Information Officer of the Road Traffic National Agency in the Ministry of Interior, working in close cooperation with both the Policía Nacional and the Guardia Civil. He was responsible for streamlining all the services of the Agency and their delivery to millions of citizens.
Mr de Eusebio was appointed Executive Advisor to the General Director of the Spanish National Police in 2012. In this role he was responsible for planning and evaluating the National Police Information and Communications systems as well as for their implementation and evaluation under the ICT part of the National Police Strategic Plan 2013-2016. He also oversaw the participation of the National Police in a number of EU security-related projects.
Mr de Eusebio took up the position of Deputy Director of Europol (now Deputy Executive Director) as Head of the Capabilities Department (now – Directorate) in August 2015, where he directly manages staff from ICT, HR and finance.
Mr de Eusebio speaks Spanish and English; his interests include classical music and photography.
Joao Fernandes (Head of ICT Unit, EASO)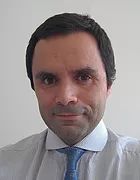 Joao Fernandes joined EASO in April 2013 as an IT officer, taking responsibilities in IT Systems Administration and deputizing the Sector coordination. In June 2015, Mr Fernandes then assumed functions as EASO ICT Coordinator, managing the IT sector until January 2017. In February 2017, following the growth of IT from a sector to a unit, Mr Fernandes was appointed Head of ICT Unit, overseeing all IT activities and unit managerial tasks.
Mr Fernandes worked previously in the public and private sector in Portugal, in different roles in Information and Telecommunication Technology. He began his IT career in the Portuguese academic environment, having worked as an IT officer in the Santarem Polytechnic Institute from 1999 to 2005. In 2005 he was appointed to a permanent public official position in the Portuguese Defence Ministry (Portuguese Navy Hydrographic Institute), where he still holds the role of IT specialist. During his tenure in the Navy Hydrographic Institute, he also deputized the IT Unit leadership.
In 2010, after taking a leave without pay from his permanent civil servant position, Joao freelanced for several projects in the Portuguese private sector, enhancing his experience and expertise while taking consultancy assignments with several private companies, leading the development and implementation of IT infrastructure and application projects. Mr Fernandes holds a postgraduate degree in Information Systems from the ULHT University in Lisbon.
Sergio Fernández Martín (Director for Airport, Passenger, Cargo and Security in Europe, IATA)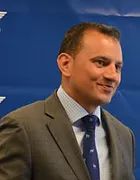 Sergio leads and delivers on IATA's European priorities in the areas of Airports, Passengers, Cargo and Security.
His broad range of responsibilities includes effectively managing vital, senior-level relationships with key aviation stakeholders and advocating on behalf of IATA members and the industry to implement new products and services in the region, to achieve operational efficiencies and improvements, and to secure a more seamless travel experience for the passenger.
Sergio began his career at KPMG Europe and for more than 11 years developed and strengthened his consulting proficiency working for multiple companies across a variety of industries. In 2008 he joined IATA in the Industry Distribution and Financial Services division, where he successfully enhanced the Operation's performance. Since then, he has advanced through different areas, further growing his expertise and gaining the recognition of his peers as a Leader across the whole value chain.
Sergio is Computer Engineer graduate from the Universidad Politécnica de Madrid
Krum Garkov (Executive Director, eu-LISA)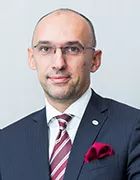 Krum has more than 15 years of cross-cultural experiences spanning the public and private sectors. Prior to taking up the Executive Director post in eu-LISA in November 2012 Mr Garkov was the Operations Director for Experian Group ltd., a leading global information provider serving the finance industry. Prior to that, he was a Program Manager at Hewlett Packard. Mr Garkov has also served the National Revenue Agency and the Centre for Mass Privatization in Bulgaria. Krum holds a M.Sc. in Computer Technologies from Technical University (Varna, Bulgaria) and an MBA in Information Systems from Stevens Institute of Technology (New Jersey, United States). He received executive education from the London School of Business & Finance (London, United Kingdom) with a Master of Business Administration in Management Consulting.
Joanna Goodey (Head of Department, Freedoms and Justice, Fundamental Rights Agency , FRA)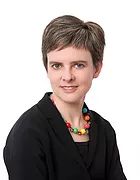 Joanna Goodey (PhD) is Head of the Freedoms and Justice Department at the European Union Agency for Fundamental Rights (FRA), Vienna – where her work encompasses access to justice and victims of crime; asylum and migration; information society, privacy and data protection; and the Agency's EU-wide surveys on different groups' experiences of fundamental rights in practice.
Prior to joining the FRA, Joanna was a research fellow for two years at the UN Office on Drugs and Crime, and was also a consultant to the International Narcotics Control Board. In the 1990s she held lectureships in criminology and criminal justice at the Universities of Sheffield and Leeds in the UK, and was also a regular study fellow at the Max Planck Institute for Foreign and International Criminal Law in Freiburg.
She has published numerous academic journal articles and book chapters on subjects ranging from trafficking in human beings through to hate crime, and is the author of the book 'Victims and Victimology: Research, Policy and Practice'.
Axel Görlich (Senior Sales Engineer, Crossmatch)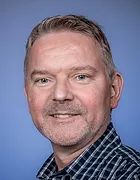 With nearly 15 years of experience in biometrics, Axel Görlich is a Senior Sales Engineer with Crossmatch. He supports government organisations and commercial enterprises with biometric solution design and implementation strategies. Identity management technology deployment for both the public and private sectors is also part of his portfolio. As the team leader for Crossmatch's EU Smart Borders Pilot effort, he managed several projects focused on mobile biometric capture and identification. Alex previously worked in the semiconductor industry. He holds a degree in opto-electronics and engineering from Jena University in Germany.
Dick Heimans (Deputy Head of the Criminal Law and Judicial Training Unit, European Commission)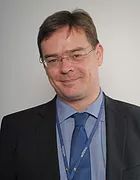 Dick Heimans is Deputy Head of the Criminal Law and Judicial Training Unit in the Directorate-General for Justice of the European Commission.
He is mainly responsible for managing and developing work on the European Criminal Records Information System (ECRIS), but also involved in work of the unit on the European Public Prosecutor's Office and Eurojust. He studied international and criminal law at Leiden University before joining the Dutch Ministry of Justice in 1989, where he worked on international law enforcement issues. In 1995, he became the first legal adviser to Europol, and in 1999 Head of the Legal Affairs unit at that organisation.
In 2004, he joined the European Commission, where he has worked in policy areas such as cybercrime, counter-terrorism, protection of critical infrastructure and e-justice.
Sarah Hjortsmarker (Manager of the Mobile Initiative, Police, Sweden)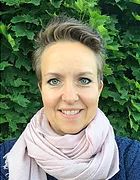 During the last 2,5 years worked as manager of the Mobile Initiative for the Swedish Police. The first aim has been to deliver smartphones and customized apps to officers in the front line in very close collaboration with the end-users themselves. Working at implementing agile principles and moving the organisation from traditional waterfall projects towards more modern methodologies. Ran a €10M Programme comprising a wide range of projects before the establishment of a national agency for the Swedish Police. Prior to joining the Swedish Police Sarah worked at the ICT department at the pharmaceutical company AstraZeneca, within their Research & Development division. Mrs. Hjostsmarker holds a Master's degree in Informatics and System Science.
Johann Jergl (federal Ministry of the Interior, Germany)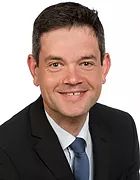 Johann Jergl has been working in the unit for police information systems in the German Federal Ministry of the Interior since February 2012. Before that, he was responsible for the Ministry's internal IT infrastructure with a focus on IT security. In his current position, besides his expertise in tools and channels for police information exchange, he is engaged in questions of operational and technical cross-references between the large European systems for travel, borders, migration and security, and followed the work of the High Level Expert Group of Information Systems and Interoperability. Holding a master's degree in computer science, he is particularly interested in chances and impacts of arising developments in the information society like Big Data and their implication on privacy and related legal matters.
Andres Kütt (Architect of Estonian Information Systems, RIA)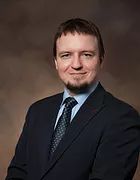 Andres started out as a software developer back when XT was a thing and the stars were young. Since then, he has built web sites, banks, taxation systems and peer to peer telephony networks. Alongside all this, Andres has acquired a BSc on mathematical statistics, an MBA and an MSc from the MIT SDM program. For the past fifteen years, his main focus has been on software architecture, a passion that brought him to MIT.
Andres is currently working on figuring out ways to architect the information systems of Estonian government, a leading digital nation. He is married and lives in Tallinn, Estonia, with his lovely wife, two kids and too many guitars.
Lauri Lugna (Secretary General, Ministry of the Interior, Estonia)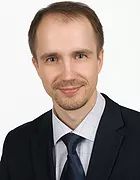 Lauri Lugna has been the Secretary General of the Estonian Ministry of the Interior since August 2015. He started his career as the Secretary of the EPP Group Secretariat in European Parliament in August 2003. Since June 2004, Mr. Lauri Lugna has been in different high-level management positions in Estonian Ministry of the Interior, responsible for the preparation and drafting of the Internal Security Strategy, crisis management policy setting and resources that are used for safeguarding Estonian internal security. During 2013-2015, he worked as the Deputy General Director for Traffic Safety and Public Transport in Estonian Road Administration. Lauri is interested in possibilities of technology, result orientated and with a mission to develop safe and secure societies.
Brandon Murdoch (Partner Software Engineer, Identity Division, Microsoft)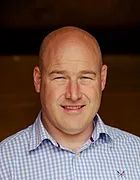 Brandon Murdoch is a lead engineer on Microsoft's Azure Active Directory B2C/IEF technology, having been involved from the conceptual stage. He has also actively helped several national governments and US States to address citizen identity needs through the technology. Prior to joining Microsoft, he was architect on the UK Government Gateway, building its federated identity capability. Whilst Gateway architect, Brandon did a secondment to the UK Cabinet Office, where he was one of the original architects of the UK government's citizen identity assurance programme, Gov.UK Verify.
Outside of work Brandon, has completed reading an MSc in Software and Systems Security at Oxford University.
Klemen Oven (Policy Officer – Risk management and security, European Commission, DG TAXUD)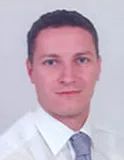 Klemen Oven (1972) has worked for the European Commission as a policy officer at the Directorate General for Taxation and Customs Union (DG TAXUD) since September 2005. He is responsible for development of the European Union strategic and operational framework in the field of customs external border and supply chain security risk management and controls. He is currently a project manager in charge of reform of the EU customs advance cargo information system (ICS2 programme); a large scale IT system that supports customs advance security risk assessment for all cargo entering the EU via all transport modalities (air, sea, road and rail). He is responsible for successful integration of the new electronic data from cargo supply chain actors into the transformed customs risk assessment business processes. Integral part of this reform is to identify the synergies between customs systems and information systems for border management and security. For this purpose Klemen was a DG TAXUD representative at the High Level Expert Group on information systems and interoperability and he continues in the follow-up work.
Filip Pynckels (Director-General IT, Federal Ministry of the Interior, Belgium)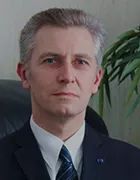 Filip is Director-general IT at the Belgian Ministry of Home Affairs. He has obtained a master's degree in sciences ​(Mathematics) and a master's degree in applied sciences (Information and Communication Technology) at the University of Gent.
He also followed the Public Management Programme at the University of Leuven He was coordinator for the Belgian VIS system (BelVis). In the meantime, this system has been extended to a system that exchanges information for different applications between the Ministry of Foreign Affairs, the Federal Police and the Ministry of Home Affairs.
F​ilip is described as a no-nonsense manager. He wants his organisation to be "on time + on scope + on budget". He will do his utmost to have happy, competent and empowered colleagues that help him attain the organisational goals. That is how he won the Belgian IT Innovator Award with his team.
Rob Rozenburg (Head of Information Systems for Borders and Security Unit, European Commission, DG Migration and Home Affairs)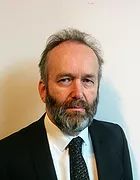 Rob Rozenburg studied Political Science and International Law at the University of Amsterdam. After an initial career in a Dutch NGO and in the private sector, he joined the European Commission in 1994, where he worked in several positions in the area of trade, external relations, development and home affairs.
Mr. Rozenburg is currently the Head of Unit 'Information Systems for Borders and Security' in the Commission's Directorate-General for Migration and Home Affairs. In that capacity he is responsible for, inter alia, the SIS, the preparation of EES and ETIAS, the Commission's relations with eu-LISA and the interoperability project, including the preparation of the Commission's legislative proposals on this subject.
Martin Ruubel (President, Guardtime)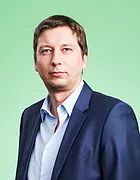 Martin Ruubel is a President at Guardtime – currently the world's biggest blockchain technology vendor – and he has been with the company since 2007.
Martin's previous business endeavours include Wicom Communications, a Finnish technology startup that created the world's first all IP Enterprise communications software suite (acquired by SAP AG in 2007) and NarTest, a Raleigh-Durham based R&D company focusing on forensic applications for its proprietary fluorescence spectroscopy and neural networks technologies for rapid and conclusive detection of illicit drugs.
Martin also contributes as a First Director and Vice Chairman of the European Cybersecurity Organization (ECSO).
Guardtime is world's largest blockchain company by revenue, headcount and actual customer deployments. A team of over 150 cryptographers, developers and security architects, with decades of experience defending networks from nation-state level attacks. The Guardtime stack is the Unix philosophy applied to blockchain – abstraction and encapsulation into layers, each of which does one function well. This approach provides scalability, interoperability, reliability and works with legacy systems. Crypto-currency protocols are great for what they were designed for – not for large-scale enterprise data supply chains.
Frank Smith – Chair, ENLETS Mobile (EU working group on mobile solutions for law enforcement)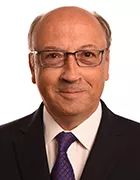 Frank has had a career in the UK Home Office (Interior Ministry), in a wide variety of roles including policy, legislation, Private Secretary to the Minister for Immigration, international affairs, technology and business change. This has covered policing, immigration, criminal law, supervision of offenders in the community and charity law. He also worked operationally for UK Border Force as part of the Critical Incident reserve force, delivering front-line border control from 2011 to 2015.
His international work has included representing the UK on the Management Board of eu-LISA (2012-2015), and on the EU Article 6 Committee on passport chip security and design. He has chaired the EU working group on law enforcement mobile solutions, then called e-MOBIDIG, from 2010. On his retirement from the Home Office in 2015 he was asked to continue to chair the group, now re-named ENLETS Mobile. The group continues to meet actively: mobile solutions are reaching a 'tipping point' in their development for law enforcement services and this is a key time for the group to be bringing practitioners together and helping to exchange good practice and lessons learned.
Ernst Steigenga (Project Manager, Digital Interaction, Ministry of Justice, the Netherland)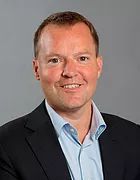 Ernst Steigenga (1970) has worked for the Ministry of Justice since May 2004. He is a senior IT policy officer specialized in European cooperation and semantics. After managing the Dutch team in e-CODEX he is currently in charge of the marketing and communication in Me-CODEX. His professional interest is with the alignment of the diversity in legal semantics with the urge for IT harmonization to support automated processing of (cross-border) legal procedures. Yet most citizens and companies are more interested in and serviced by harmonized handling of family matters, property and the like. To that purpose Ernst has initiated the development of digital interaction for cross border legal procedures. He also chairs the working group for the development of a multi channel strategy for European e-Justice. Ernst has degrees in information management and political science.
Dr. Rainer Stentzel (Deputy Director General, Legal and General Public Security Issues Directorate, Federal Ministry of Germany)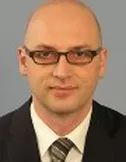 Rainer Stentzel is Deputy Director General within the Ministry of Interior of Germany. His Directorate is responsible for Legal and General Public Security Issues. From 2012 to 2014 he was the Head of the German delegation in the DAPIX working party dealing with the EU data protection package. In his previous roles, he has worked on Internet Policy Issues (2010-2012), as a German Liaison Officer at the U.S. Department of Homeland Security (2009) and Information Sharing and Data Protection in the police sector (2003-2008). From 2002 to 2003 he hold a position as a judge in Administrative Law. Dr. Stentzel holds a Ph.D. in law. Over the years, he has published scientific articles about policymaking and democracy in the European Union as well as about information sharing and data protection.
Tõnu Tammer (IT Counsellor for Justice and Home Affairs in Brussels, Ministry of Interior of Estonia)

Tõnu has worked in the area Home Affairs in Estonia for over 7 years. He is currently working for the Ministry of Interior but he is based in Brussels where he has taken up duties as Counsellor for Justice- and Home Affairs focusing on IT related matters. During his time working for the Ministry of Interior he has in the past worked for the IT Agency of the Estonian Ministry of the Interior where he held various positions such as Chief Quality Officer and Chief Strategy Officer dealing with the quality of IT systems, long-term strategic planning and finances. During this time he was for almost two years in eu-LISA as a Seconded National Expert (SNE). His role was to provide expertise in policy matters concerning Home Affairs and in the last year he has lead the Smart Borders Pilot which has been entrusted to eu-LISA by the European Commission.
He has also advised European Commission on the SIS II (Second Generation Schengen Information System) project as a member of the Global Program Management Board (GPMB) appointed there by the Council of the European Union.