Laurent Beslay (Cyber & Digital Citizens' Security, DG Joint Research Centre)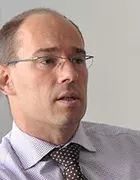 Laurent BESLAY is a European Commission Official at DG Joint Research Centre, within the Directorate E on Space, Security and Migration since September 2011 and works as Project Leader on Law enforcement technologies and citizen. He manages research activities related to fight against cybercrime and organised crime, biometric systems and privacy safeguards. From 2004 until September 2011, he worked as Coordinator on Security and Technology and scientific advisor of the European Data Protection Supervisor (EDPS) in Brussels. He also previously worked, for six years, for the JRC – Institute for Prospective Technological Studies (IPTS) as a PhD candidate (Electronic surveillance: benefits and risks for the EU) and as a project officer in the field of cyber-security.
Olivier Burgersdijk (Europol – Information Management)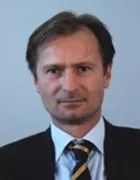 Since 1 August 2016 Olivier is responsible for the transformation of information management at Europol in accordance with the Europol Regulation (Integrated Data Management) and for the contribution of Europol to the enhancement of interoperability and information exchange at EU level.
From November 2012 to July 2016, Olivier was Head of Strategy within the European Cybercrime Centre at Europol with a responsibility for, amongst others, strategic analysis, outreach, forensic expertise and research & development. This included the chairmanship of the advisory group on Internet Security and also the chairmanship of the Forensic Expert Forum.
As of 2006 Olivier has been active within Europol in different functions with responsibilities for information exchange and information management. This includes the development of SIENA for EU-wide secure information exchange between law enforcement services.
From 2001 to 2006 as a consultant he supported regional police forces and prosecution services in The Netherlands in the areas of quality management, evaluation and information Management, including the use of technology to support these processes.
Olivier joined the Rotterdam-Rijnmond police force in The Netherlands in 1998 where he conducted evaluations on major criminal investigations of serious and organised crime. At the time, he contributed to the development of an automated tool for the evaluation of large-scale investigations.
Ciarán Carolan (Research and Development Officer, eu-LISA)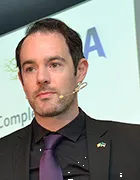 Ciarán works at the interface of policy, research and technological evolution. His principle role at eu-LISA involves the monitoring of relevant technological developments in order to ensure that the Agency's systems are continuously developed in line with advancements in the field. He is also strongly involved in technical and operational projects to ensure that they are carried out according to the state-of-the-art. His reports on technology moderating are also published in order to feed general discussions on technologies in the JHA area.
Mr Carolan currently chairs eu-LISA's internal Task Force on Interoperability, coordinating the Agency's involvement in and input to the European High Level Expert Group and its subgroups examining current system evolution, development of new large-scale IT systems and systems interoperability. He is also involved in several technical working groups in the Justice and Home Affairs domain.
Ciarán has B.Sc and PhD qualifications from Trinity College Dublin. Prior to joining eu-LISA, he worked on software design and development as well as IT system administration at the European Molecular Biology Laboratory (EMBL) in Hamburg, Germany.
Krum Garkov (Executive Director, eu-LISA)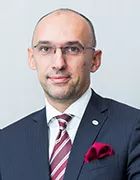 Krum has more than 15 years of cross-cultural experiences spanning the public and private sectors. Prior to taking up the Executive Director post in eu-LISA in November 2012 Mr Garkov was the Operations Director for Experian Group ltd., a leading global information provider serving the finance industry. Prior to that, he was a Program Manager at Hewlett Packard. Mr Garkov has also served the National Revenue Agency and the Centre for Mass Privatization in Bulgaria. Krum holds a M.Sc. in Computer Technologies from Technical University (Varna, Bulgaria) and an MBA in Information Systems from Stevens Institute of Technology (New Jersey, United States). He received executive education from the London School of Business & Finance (London, United Kingdom) with a Master of Business Administration in Management Consulting.
Aleksandrs Gromovs (Justice and Home Affairs Counsellor, Permanent Representation of Latvia to the European Union)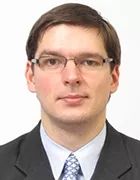 Aleksandrs Gromovs has worked in the area of Justice and Home Affairs for more than 12 years. At different stages of his career he has dealt with coordination of international cooperation, legal analysis, policy developments and implementation of national and international IT projects in the field of information exchange between law enforcement authorities. Aleksandrs professional experience includes the implementation of initiatives such as the European Criminal Records Information System (ECRIS) and information exchange on fingerprints, DNA and vehicle registration data (Prüm Decision) at a national level.
Since 2013 Aleksandrs is a Justice and Home Affairs Counsellor working specifically with the proposals related to the management and security of external borders, law enforcement cooperation and improvement of information exchange in the JHA area. In 2015, during the Latvian Presidency of the Council of the European Union, he was also the Chair of the Working Party on Information Exchange and Data Protection (DAPIX).
Currently the main focus of his work is dedicated to discussions on the EU Entry/Exit System and new ECRIS Directive, the implementation of actions set out in the Roadmap to enhance information exchange and information management including interoperability solutions in the JHA area. Discussions in the Commission's High Level Expert Group on information systems and interoperability are also a part of Aleksandrs' portfolio.
Sir Julian King (EU Commissioner for Security Union)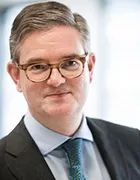 Sir King joined the Foreign & Commonwealth Office in 1985. He has held various positions, including: UK Ambassador to France (2016); Director General Economic & Consular (2014); DG of the Northern Ireland Office London and Belfast (2011); UK Ambassador to Ireland (2009); EU Commission Chef de Cabinet to Commissioner for Trade (2008); UK Representative on EU Political and Security Committee, (2004).
Sir Julian is a graduate of Oxford University. He was awarded the KCVO in 2014; CVO in 2011 and CMG in 2006.
Sir Julian King was appointed Commissioner for Security Union on the 19th September 2016.
Piotr Malinowski – EUROSUR / Copernicus Service Development Coordinator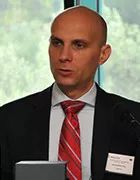 Piotr Malinowski has over 20 years of experience in the area of service development and information management in military and public domains. Initially with the Polish Armed Forces in 2001, he joined NATO's Joint Forces Command Headquarters (Netherlands) and later continued on various positions at NATO's Allied Command Transformation (USA) and NATO's Joint Warfare Centre (Norway), specializing in the development and implementation of various information exchange capabilities. In 2010, Piotr joined Frontex Situation Centre, taking responsibility for development of services related to information exchange and situation awareness in support of operational activities (including development of GIS capabilities).
Currently, Piotr and his team are fully occupied with the development of modern services under EUROSUR and Copernicus umbrella.
Piotr has a Master's Degree from the University of Maryland.
Raluca Peica (Head of Applications Management and Maintenance Unit, eu-LISA)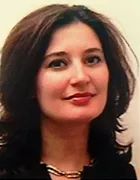 Ms Peica, as the Head of AMMU is in charge of the 24/7 operational management, the continuous evolution of border, internal security and asylum management applications (Eurodac, SIS II and VIS) and the development of new systems for the Schengen area such as Smart Borders.
She is an accomplished ICT professional with over 18 year of progressive hands-on technical and managerial experience in both the private and public sectors. Raluca has worked in several industries including telecom, banking, brokerage firms, mutual funds, international affairs, defence and home affairs.
During her career she has combined her passion for technology and business, taking part in several start-ups and pioneer initiatives.
Raluca complemented her master's degree in Information Technology from the Bucharest Academy of Economic Studies with an executive programme from Harvard University, Massachusetts and an MBA from the Sorbonne in Paris.
She has a proven track record in delivering complex programs with worldwide impact and operational management of large-scale IT systems with high availability (24/7), strong performance requirements and elevated security levels. Ms Peica has extensive managerial experience in leading and motivating international teams both locally and geographically distributed around the globe.
Hanno Pevkur (Minister of the Interior)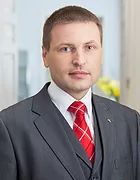 Hanno Pevkur is the Minister of the Interior of the Republic of Estonia since March 26, 2014. He is a member of the Estonian Reform Party.
From 2012–2014, Hanno Pevkur was the Minister of Justice of the Republic of Estonia and from 2009– 2012, he was the Minister of Social Affairs of the Republic of Estonia (responsible for labour, health and social protection).
From 2007–2009, Pevkur was a member of the 11th Riigikogu (parliament) and also a member of the Nõmme Administrative Council.
From 2005–2007, Pevkur was a member of the Tallinn City Council and the Chairman of the Nõmme Administrative Council and adviser to the minister of Justice.
From 2000–2005, Pevkur was active in the Nõmme City District Government, first as Administrative Secretary and later as Head of City District.
Until 2000, Pevkur worked as a lawyer.
Born on 2 April 1977, in Iisaku, Pevkur graduated from Järva-Jaani Secondary School, the Tallinn School of Economics (Law), and the Faculty of Law of the University of Tartu.
Filip Pynckels (Director-General IT, Federal Ministry of the Interior, Belgium)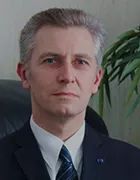 Filip is Director-general IT at the Belgian Ministry of Home Affairs. He has obtained a master's degree in sciences ​(Mathematics) and a master's degree in applied sciences (Information and Communication Technology) at the University of Gent.
He also followed the Public Management Programme at the University of Leuven He was coordinator for the Belgian VIS system (BelVis). In the meantime, this system has been extended to a system that exchanges information for different applications between the Ministry of Foreign Affairs, the Federal Police and the Ministry of Home Affairs.
F​ilip is described as a no-nonsense manager. He wants his organisation to be "on time + on scope + on budget". He will do his utmost to have happy, competent and empowered colleagues that help him attain the organisational goals. That is how he won the Belgian IT Innovator Award with his team.
Richard Rinkens – Coordinator for Biometrics and Identity Management, DG HOME, European Commission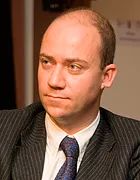 After working on the Commission's document management and archival systems, he moved to the JHA area and implemented the Biometric Matching System (BMS) for the Visa Information System (VIS). Richard worked on a variety of strategic ideas and concepts involving biometrics and identity management such as the Smart Borders package. In parallel to preparing the implementation of a SISII AFIS, he is focussing on Digitalisation of Home Affairs, creating policy on border-control, biometrics and identity management. After the Schengen Masterlist project to enable electronic authentication of travel documents, he is now also focussing on creating Stronger and Smarter Information Systems for Borders and Security. Richard has an academic background in electronics, informatics and artificial intelligence. After several years with a large international consultancy firm, he started working at the European Commission in the year 2000.
Maive Rute (Deputy Director-General of the European Commission's Joint Research Centre)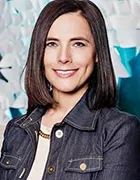 Maive Rute joined the European Commission in 2005 to become Director for the Promotion of SMEs and Entrepreneurship in DG Enterprise and Industry.
She brought in her extensive management experience from the Estonian private and semi-public sector, notably five years as CEO of KredEx, the funding body for businesses, housing, innovation and export.
In the Commission, Ms Rute also worked as Director for Biotechnologies and Agriculture Research and as Resource Director in DG Research and Innovation until April 2016.
Maive graduated as an agricultural economist from the Estonian University of Life Sciences. She has an MBA from the Danube University in Austria and a MA in international politics from CERIS in Brussels.
Zahouani Saadaoui (Head of Sector, Electronic Customs, DG Taxation and Customs Union (TAXUD), European Commission)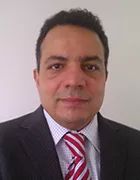 Zahouani Saadaoui studied information systems management, with a specialisation in telecommunication networks. He worked in private business at Procter & Gamble and Hewlett Packard for about 12 years in various fields related to management of complex information systems.
Zahouani joined the European Commission over 10 years ago where he started as a Trans-European Systems project manager (on excise related systems), then later on moved to electronic customs, project and process management, with experience in both the Customs and IT sides. He is experienced with Business Process Model implementation in Customs and specialises in inter-agency collaboration. Since 2014, Zahouani is in charge of the design and deployment of the EU Customs Single Window programme at DG TAXUD.
Zahouani is fluent in French, English, Arabic and has good notions of Spanish.
Jan Segerberg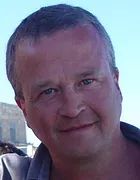 Jan has worked 20 years in the area of law enforcement, border management and EU large scale IT systems. He is currently employed as Project manager for the Swedish API-PNR project, working in the National border policing section of the Swedish Police. Earlier assignments as independent expert includes several studies for the Commisson, such as a study on the implementation of the EIXM, the study on Smart Borders and a study on implementing a new alert category in the SIS II, for return decisions. Jan was also part of the project for the Smart border pilot performed to test biometric solutions for future border checks in real situations. Other engagements includes being project manager for the implementation of SIS 1 and SIS II in Sweden, being part of the GPMB, for SIS II, at the Commission, chairman of Council working groups, and many assignments as expert to Member States in projects related to Schengen, border control and policing.
Frank Smith – Chair, ENLETS Mobile (EU working group on mobile solutions for law enforcement)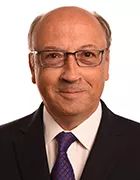 Frank has had a career in the UK Home Office (Interior Ministry), in a wide variety of roles including policy, legislation, Private Secretary to the Minister for Immigration, international affairs, technology and business change. This has covered policing, immigration, criminal law, supervision of offenders in the community and charity law. He also worked operationally for UK Border Force as part of the Critical Incident reserve force, delivering front-line border control from 2011 to 2015.
His international work has included representing the UK on the Management Board of eu-LISA (2012-2015), and on the EU Article 6 Committee on passport chip security and design. He has chaired the EU working group on law enforcement mobile solutions, then called e-MOBIDIG, from 2010. On his retirement from the Home Office in 2015 he was asked to continue to chair the group, now re-named ENLETS Mobile. The group continues to meet actively: mobile solutions are reaching a 'tipping point' in their development for law enforcement services and this is a key time for the group to be bringing practitioners together and helping to exchange good practice and lessons learned.
Thomas Sommerfeld (Assistant Director IS, INTERPOL)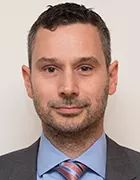 Thomas has over 20 years of experience in the area of policing and IT with a particular focus on the development of various national and international law enforcement information systems and the development of interfaces for international information sharing. This includes the Project Management for the development of the Europol Information System (EIS) and a conceptual and technical role in the first Universal Messaging Format (UMF) Project.
After completion of his studies as a crime investigator, his assignments encompassed mainly IT Project and Product Management positions, at the Bundeskriminalamt in Germany and at Europol in The Netherlands.
At INTERPOL's Information Services Directorate he is now responsible for IT Application & Service Development, IT Project Management and Transition & Release Management. He is also involved in current interoperability projects in the function of Single Point of Contact for UMF and IT Interoperability for INTERPOL.
Paul Sturm (Specialist Advisor at the Ministry of Security and Justice of the Netherlands)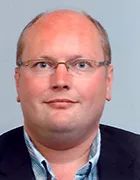 Paul Sturm is coordinating specialist advisor at the migration information services unit of the Ministry of Security and Justice of the Netherlands. He has an IT background and worked in the past for a large consultancy company in the fields of healthcare and police.
Since 2002 he is involved in setting up the national migration repository and fingerprint database. Paul is national project manager for the implementation of the Visa Information System into the Dutch national systems and infrastructure.
As of 2014 he is also the Chair of the VIS Advisory group at eu-LISA. Paul was the national project manager for the smart borders pilot conducted with eu-LISA at Schiphol airport. He is part of the Dutch delegation to the Frontiers council workgroup for the discussions on the use of technology at the borders like the current discussion on the Entry Exit System.
Zsolt Szolnoki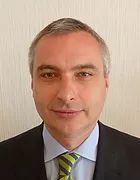 Zsolt is currently working as a Senior High Counsellor for the Deputy-State Secretary on EU Affaires in the Ministry of Interior of Hungary. He is a Programme Manager for large scale IT Projects, he has just finished to manage the HU national PNR project. Before this, he was responsible for the national implementation of the HU SIS and VIS project. From 2006 to 2010 he was working for the European Commission, in DG HOME and in this capacity, he was the first, who started to work on the operational management of SIS, VIS and EURODAC. Before joing to the Commission, he was the Head of the IT department in the Ministry and the Deputy Head of the National Election Office. Zsolt is the Deputy Chairperson of the Management Board of eu-LISA. He graduated at the University of Public Administration in Budapest.